"

All touring currently suspended due to COVID-19. We can't wait to play for you again! :-)"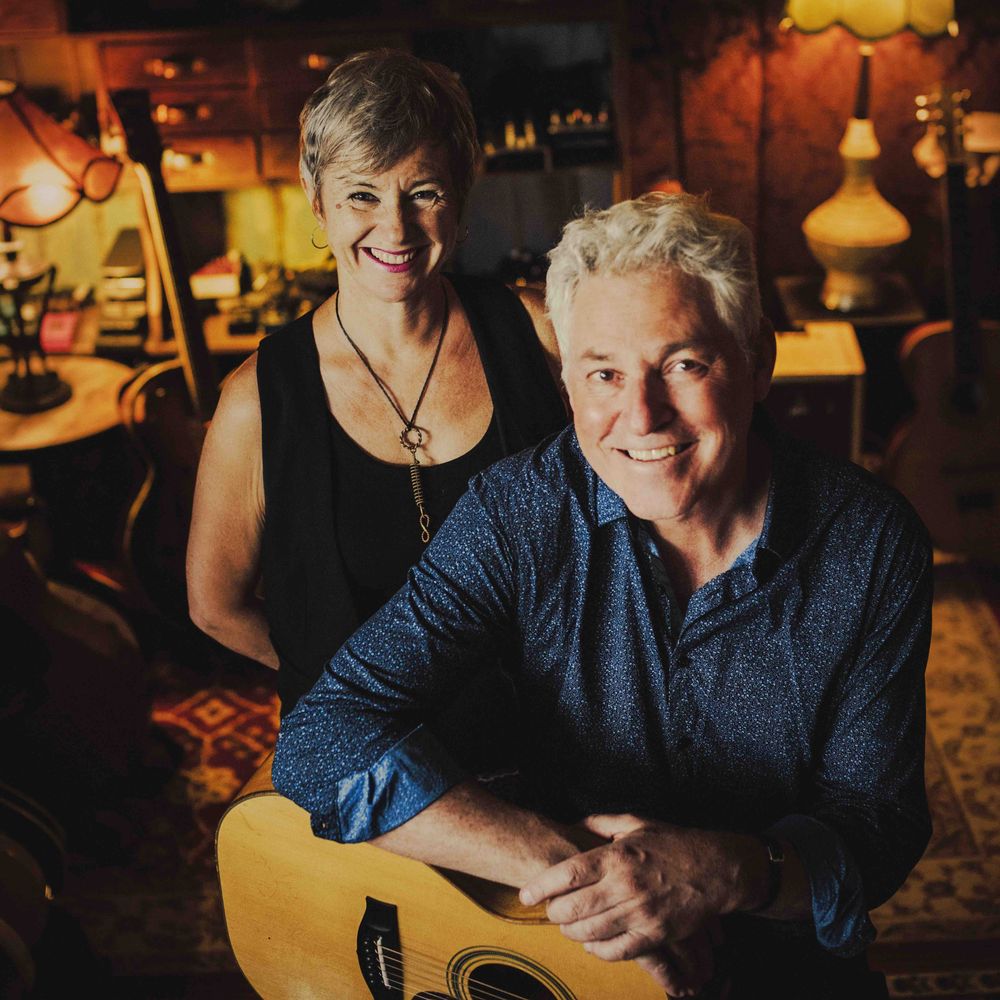 Christine Collister & Michael Fix
Christine Collister and Michael Fix create a rare musical synergy, that transcends cultures and musical traditions to enrapture audiences wherever they perform. With Christine's sultry, sensuous voice and unsurpassed brilliance in range, combined with Michael's exquisite guitar playing, the listener is transported to places in the soul where only music can take you.
​Hailing from the tiny Celtic nation of the Isle of Man, Christine's true inspiration was the classic pop radio of the 60s and 70s. Michael has both the east coast of Australia and a European heritage in his blood and the huge musical landscape in between to draw from.
​Christine and Michael have been collaborating since 2015 after meeting in 2014 when they were both tutors at the renowned 'Winterbreak' Music Retreat in QLD. Combining her voice with his guitar playing was a no brainer in terms of talent and temperament, and after a spontaneous performance, the Collister & Fix duo was born.
​Collister & Fix's combined talents, passion for music and overall love of life are a delight for any audience to witness. Their performances strike a wonderful balance between their unique arrangements of timeless melodies of popular tunes and their own unforgettable compositions.
​Well-loved repertoire from contemporaries such as Bruce Springsteen, Paul Simon, the Beatles and Bonny Raitt are represented alongside classic ballads of Ewan MacColl and Declan O'Rourke. 
​In 2017 they recorded an album, Shadows and Light, and toured around its release that same year and again in 2018 – including Port Fairy, Cobargo and Illawarra festivals in Australia, and a two week UK tour. In October 2019 they released their second album North & South, and embarked on a  three week tour of the UK, with a further 20 dates in Australia early 2020.
​Reviews of Collister & Fix
'I can't get that beautiful music from Saturday night out of my head. I kept thinking 'This is as good as it gets!'
– Tuggerah concert review, Lynne Cowie
'Christine Collister's singing was powerful and emotional, shifting effortlessly from soft and angelic to knock you out Janice Joplin style. Michael Fix's guitar was equally superb. He provided tasteful support in the most charming way and would then explode into amazing virtuoso runs across the finger board, all impeccably tasteful and clean.'
– Troubadour (Woy Woy) concert review, Michael Fine
Listen to Shadows & Light on Apple Music