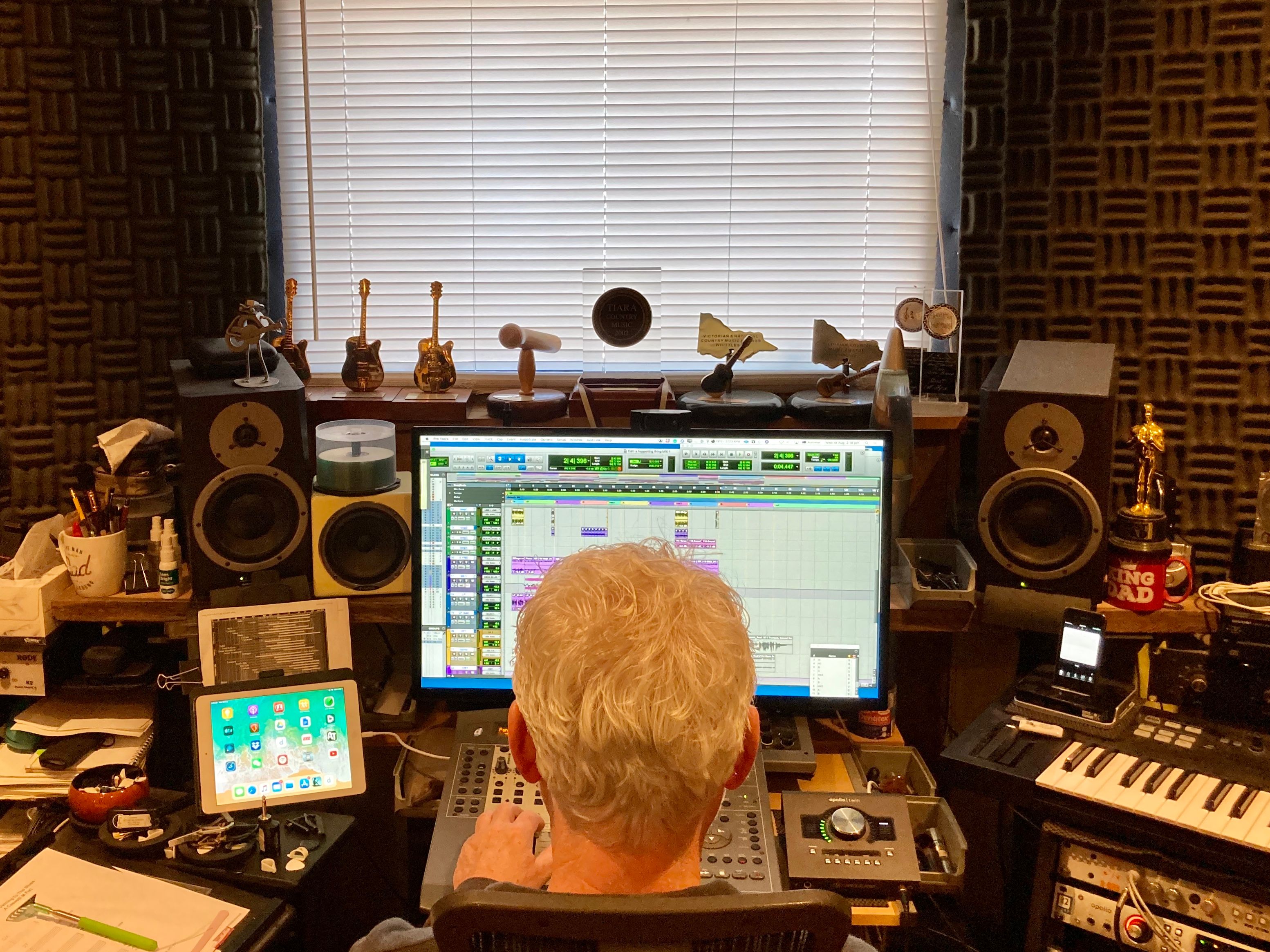 Operating from his own recording studio - Parklands Studio - on the south side of Brisbane, Michael is developing a reputation as a one-stop audio specialist capable of bringing to fruition almost any project that involves sound. Apart from his obvious skills as a composer and guitarist, Michael has also developed a reputation as a leading producer.
---
"Once again, Michael Fix has produced a CD of stunning acoustic quality - close your eyes and you could believe it was a live performance, up close." (Anne Bourne, Folk Rag Review of Mark Cryle's CD Sideshow Alley.) 
---
"We are absolutely thrilled that our album 'A Passing of Seasons' has been awarded Australian Celtic Album of the Year! We are much indebted to our friends and contributors to this, our third album.
Firstly our producer Michael Fix who we had the pleasure of working with on our second album, 'Rogue Folk.' We very much appreciated Michael's recording process and outcome which left no doubt to request his time and expertise again. It's an absolute privilege working with this obscenely talented, patient and gentle man. Michael is a true believer in honouring each story with subtlety and respect as well as keeping true to the essence of the artists' vision and performance..." (Sadie & Jay, 2020)
---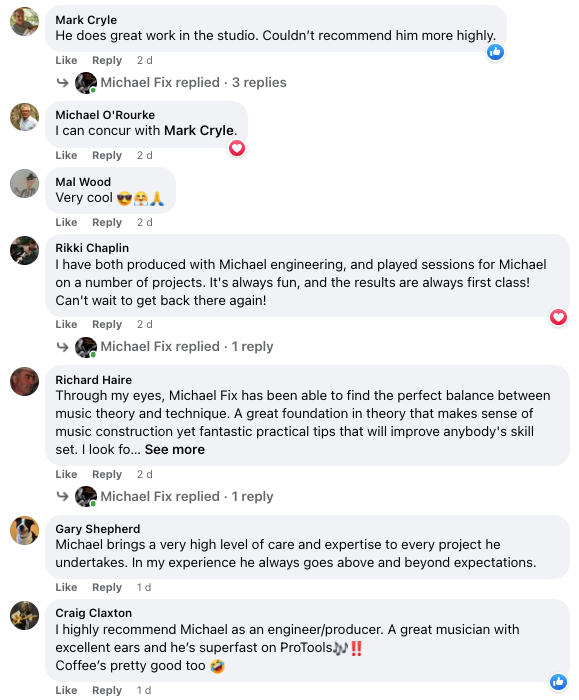 With over 40 years of recording experience, Michael enthusiastically uses Pro Tools and Universal Audio to create great music - fast!
Services on offer include:
Composing, arranging, recording, producing, musical direction, mixing, re-mixing, and mastering - in a friendly, comfortable environment. Michael is available for remote sessions
---
Production and recording credits include:
Daniel Champagne (acoustic guitar),  Craig Claxton (jazz/Rock/Blues), Albums for Asleep at the Reel, (Celtic/folk) Multiple multi-award winning songs and albums for Graham Rodger: Golden Guitar award for "Looking Back", produced & recorded by Michael, Own solo guitar CD's (including 3 Golden Guitar winning tracks for Best Instrumental), Sadie & Jay (winner Best Celtic Album 2020), Open Season ('Thrashgrass'), Angela Toohey, Gone Molly, multiple albums with acclaimed Brisbane singer-songwriter Mark Cryle, albums for Caroline Hammond, Fiona Kernaghan, Mary Holdsworth, Diddly Squat, Greg Champion, Steph Unger, Ann Leung, Sadie & Jay, Asleep at the Reel, Gone Molly, Dave Power, Sam Shepherd, Burton Sunde Fix, Jason McGregor, The Leaping Lizards, US guitarist Richard Gilewitz, Peter Van Herk, The Mystery Dogs, meditation music & dialog.
Over 1200 instrumental tracks for international licensing, in all styles.
Produced children's CD Homespun for Nadia Sunde, (3rd place International songwriting competition), also Nadia & the Blue Flamingo. Composed & produced Documentary soundtracks A Stage in our Lives (ABC), Hooked on Water (Ch 9 Brisbane), Living on the Brisbane River (Ch 7) documentary, Recording Tania Kernaghan, tracks for the Soundtrax music library, recording, CD production, mastering and creating demos for many artists including Greg Champion, Rose Carleo, Peter Miller, Sasta, Seraya Young, Simon Mills, Tanya Self, Hillbilly Lovechild, Olivia Jane Crick, Steph Unger, Michael O'Rourke, Rikki Chaplin, Karen Williams, Joeline Mandrakas, Gina Sterling, Honey Showband, Closure, Darryl Weale, Debbie Grace, Michael Bryers, Robyn Goodwin, Dusty Fraser, Nyree Klip, Anita Thomas, Meggan Carswell, and many more, including of course, his own recording projects.
---
If you would like to discuss a recording project with Michael, email info@michaelfix.com