My new single 'Due Voci (Two Voices)' released November 1
This solo guitar piece was composed as a wedding gift to Andrea & Marianna, who were married in December, 2019.
Of course it's a romantic tune, and I hope you can feel the 'Italian vibe'. I imagined this like an opera; a duet with two voices entwining, as well as harmonising together.
I filmed a video of my guitar performance, you'll meet Andrea & Marianna if you watch to the end.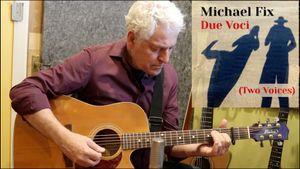 (You might recognise them!)