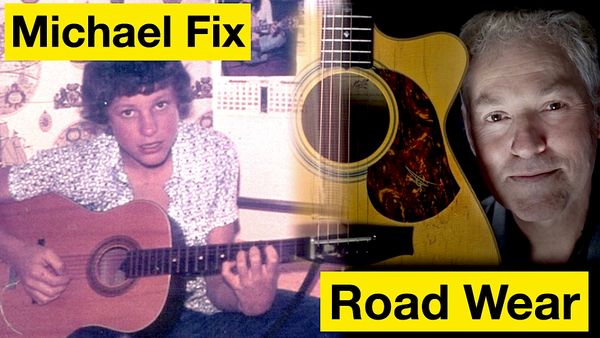 A new month - a new tune!  My September single Road Wear is a personal reflection on the ageing process shared by both player and instrument .
In a recent photo shoot, the photographer had me hold my rather scratched, well-worn acoustic guitar next to my face, and the lighting was such that all the scars and marks of age were revealed in all their glory - on the guitar, as well as my face! 
This became the subject of a conversation I had with fellow Brisbane songsmith Mark Cryle, who went on to develop the idea of Road Wear. 
This recent photo was bookended with a very old photo I have of me at age 11 - with my first guitar - working on 'Moonshadow', as described in the second verse. 
Click to stream on your favourite music service. 
Or you can download (and own) the mp3 (AU$1.69)