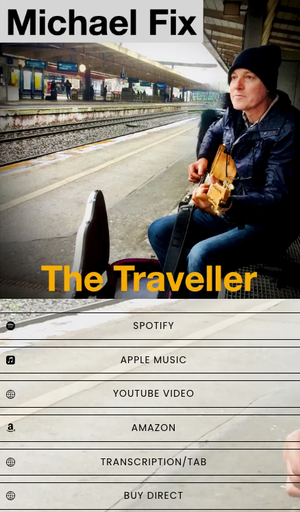 New Single - June 1. This month's track is called The Traveller, a minor key fingerpicking guitar tune that twists & turns like a country lane, the sort of tune I might have been playing when the photo was taken - which happens to be Wuppertal Railway Station, Germany.
(Moments after the photo was taken, it started snowing - I remember stuff like that!) 
I hope you enjoy this instrumental.
You can stream it off your favourite music provider, or you can download (and own) the mp3 (AU$1.69)
And...there's a transcription available, too!