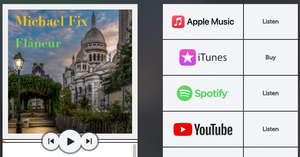 Hello friends, 
On the first of every month, I will be releasing a new track. 
Arriving on streaming platforms on February 1 is a new solo piece called Flâneur. 
Flâneur is a peculiar French word that describes a person who strolls leisurely around a city in a seemingly aimless way, whilst observing society. A holiday in Paris in 2019 observing Flâneurs (there must be a word for that!) became the inspiration for this French-flavoured solo acoustic guitar instrumental.
---
I've filmed an accompanying video...you can watch here.  
(Please subscribe while you are there)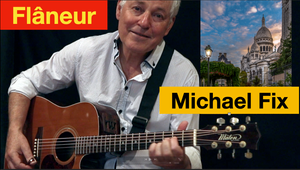 You can listen on your favourite streaming platform, or purchase the song direct from my store (AU$1.69 Download Only)
See you next month, with another new track.