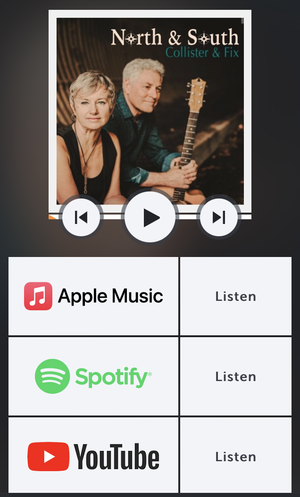 It's been 2 years since Christine Collister & I last performed together, in fact, our very last concert was in Gladstone (Qld), the night before the first wave of Covid lockdowns began in March 2020.
North & South is our second album, and was a popular seller at our concerts. With Christine's impeccable song choice, (and incredible vocal ability), this album has become a personal favourite of mine.
It's only now become available on all streaming platforms - we invite you to take a listen.
And if you prefer a physical copy, there are still a few copies available. We love you for that! 
🥰🥰
If you want to get all fancy with technology, just point your phone camera at this QR code. It will take you to listening options...